Best in class Sleeper Bus service.
Double Decker Tour Bus
ENTERTAINMENT
Fully equipped
Our Modern fleet of double decker tour buses is comprised entirely of Van Hool TX27 Astromegas
Spacious, with superb chassis design and advanced air suspension, these top quality sleeper buses provide a smooth, comfortable ride that's ideal for relaxed, stress-free touring.
With quiet, smooth engines, they designed to offer the perfect conditions for passengers to enjoy a quiet, comfortable night's sleep – so your artists and crew arrive feeling refreshed.
Premium interior features with comprehensive entertainment systems.
Our double decker tour buses feature fully bespoke, contemporary interiors, handcrafted and meticulously maintained by our experienced in-house teams in the UK.
Premium interior features include a fully equipped kitchen, modern bathroom with fresh water toilet, luxurious lounge areas with generously padded seating, extensive storage, and comfortable oversize bunks with high quality bedding.
The comprehensive entertainment system includes widescreen HD TVs, high quality surround sound systems and next generation games consoles, with Wi-Fi available on request.
Available in a range of configurations
Available in a range of configurations to sleep 8 – 16, including those designed specifically to cater for stars and their guests, supporting artists and crew, they are perfect for a full range of UK and European tours. All configurations are at the same daily rate.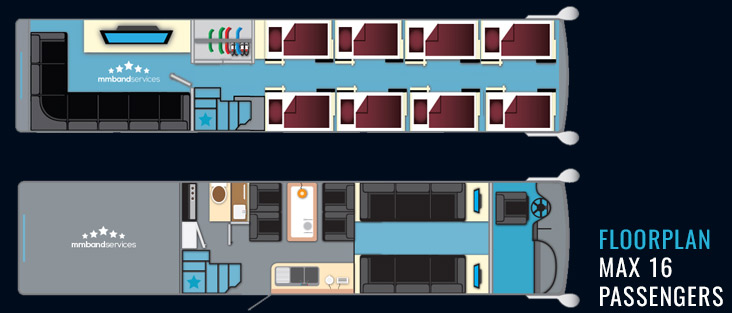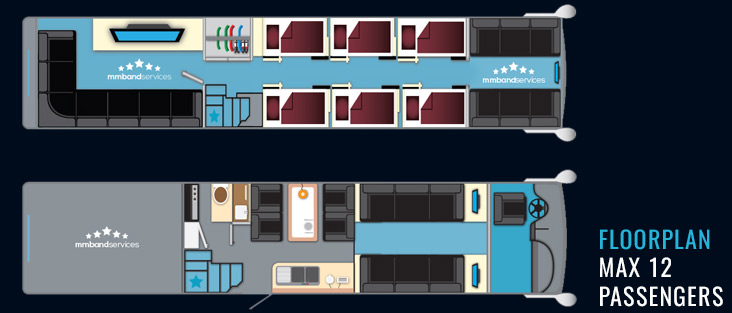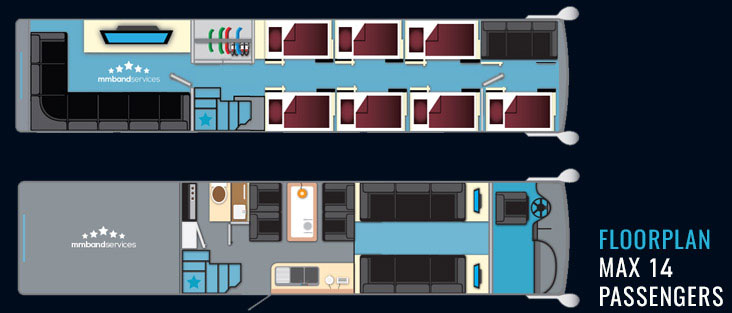 Interior Features
– Fully Equipped Kitchen
– Bathroom with fresh water toilet
– Luxurious Lounge areas & seating
– Latest TV & Surround Sound entertainment
– Quality Bedding
– Ample Storage space
– Wi-Fi Available on request.
Technical Specification
– Van Hool TX Astromega Coaches
– Euro 5 DAF 510PS low emission engines
– Air Suspension
– 1000ltr Fresh Water tanks
– AS Tronic 12 speed gearbox for smoothness
– Land line air conditioning (32 amp power required)
Dimensions
– Length 14.10m (18.65m with trailer)
– Height 4.0 m
– Width 2.55m
– Headroom 1.8m
– Locker space is approx. 7 cubic metres.
Get a quote
We'd be delighted to provide you with a no-obligation quote.

Call +44 (0)1964 563464,
email [email protected]
or complete the online quote form.