Save money on extra transport
Music Tour Trailers
Save money on extra transport, and get all the space you need for your tour merchandise, equipment and backline with a dedicated music tour trailer from MM Band Services.
Sturdy, secure and spacious, our high quality, modern trailers come fully branded and colour coded to match our single decker and double decker tour buses. Available at fantastic rates as part of a wider tour bus package, they are ideal for safely transporting a full range of different equipment between venues.

Measuring 3.6m x 1.73m x 2.3m, with a generous maximum load capacity of 1900kg, our trailers are designed to be towed comfortably by our entire fleet of coaches. Trailer features include a front access door for maximum convenience, and a rear ramp for smooth, quick and easy loading and unloading.

For additional information about our tour trailers, or to get a quote for your next tour, please contact our team today.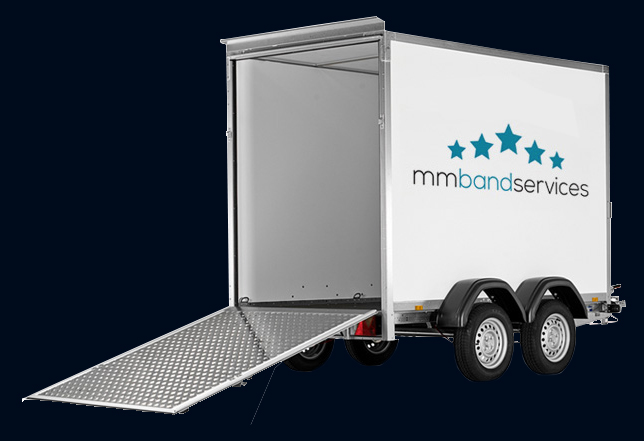 Get a quote
We'd be delighted to provide you with a no-obligation quote.

Call +44 (0)1964 563464,
email [email protected]
or complete the online quote form.