We have an extensive fleet of sleeper coaches.
UK Band Tours
At MM Band Services, we specialise in supporting both domestic and international artists with their UK tours, providing a first rate, luxury tour bus service.
Having worked with many of the word's leading artists and bands since the year 2000, we have a strong track record of successfully completed tours, festivals and events across the UK, and enjoy excellent customer retention.
With an extensive fleet of sleeper coaches and tour trailers designed for tours of all sizes, we can provide a bespoke package to match your special requirements and budget.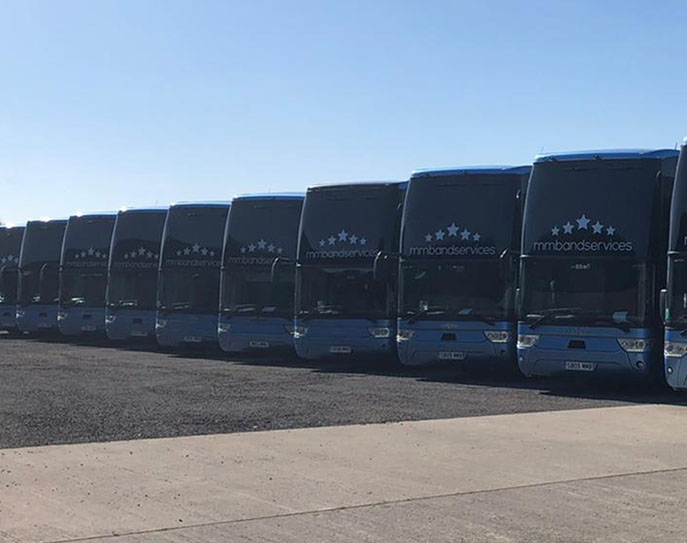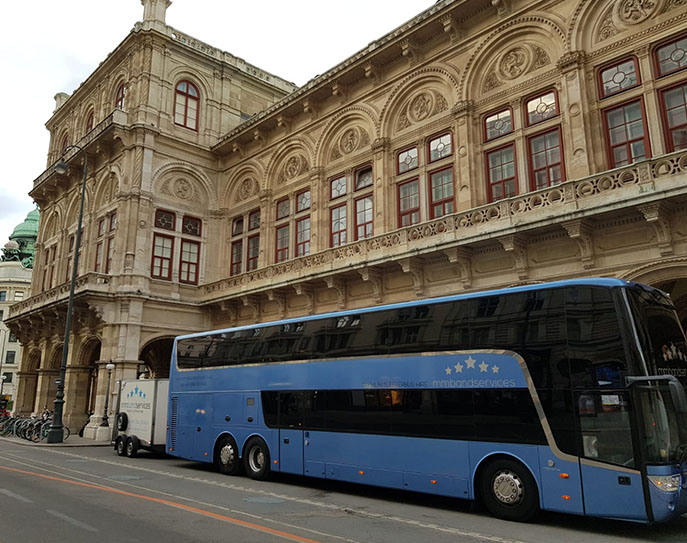 Our extensive fleet of well-maintained vehicles includes a wide range of clean, modern, high specification single decker and double decker touring buses in a number of different layouts, designed to sleep between 7 to 16 people.
All sleeper coaches have been custom-designed to meet the needs of touring musicians, with expansive luxury living areas and a comfortable, smooth ride, to leave your artists and support team feeling relaxed and refreshed.
Premium features include generously equipped kitchens and bathrooms, state of the art entertainment systems, and oversize, comfortable berths with high quality bedding.
Our UK tour service includes English speaking drivers, and full support from an experienced team of back office staff, to ensure that your next UK tour runs smoothly and without a hitch.
For additional information about any of our services, or to start planning your UK tour, contact our team today.
---
Get a quote
We'd be delighted to provide you with a no-obligation quote.

Call +44 (0)1964 563464,
email [email protected]
or complete the online quote form.