The finest buses available anywhere in the world
Sleeper Bus Hire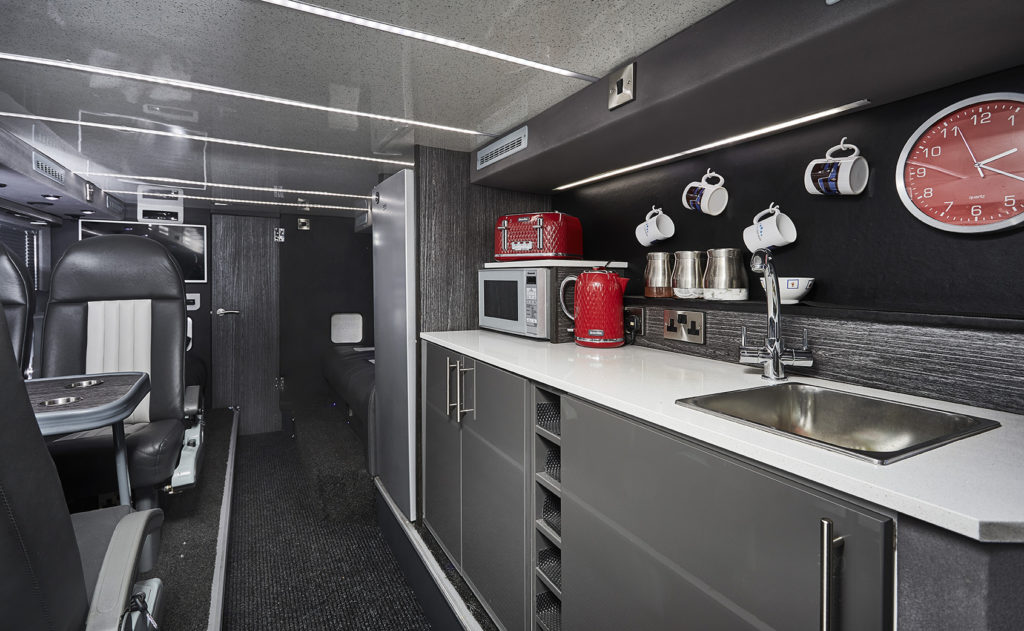 Double Decker Tour Bus
Our fleet of Van Hool TX27 Astromega's are one of the finest coaches available anywhere in the world, which is the main reason for us choosing them. The interior space is second to none which allows our team of expert tradesmen to build our superb high quality sleeperbuses.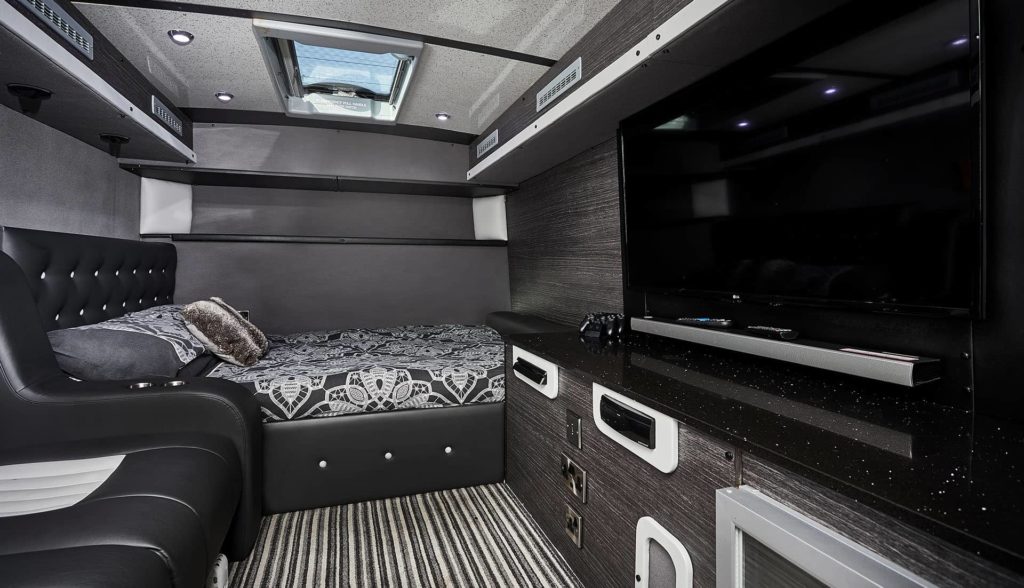 Star Sleeper Bus
Our star sleeper buses retain the luxury specification of our Double Decker buses but also feature a private room with a double bed for the star.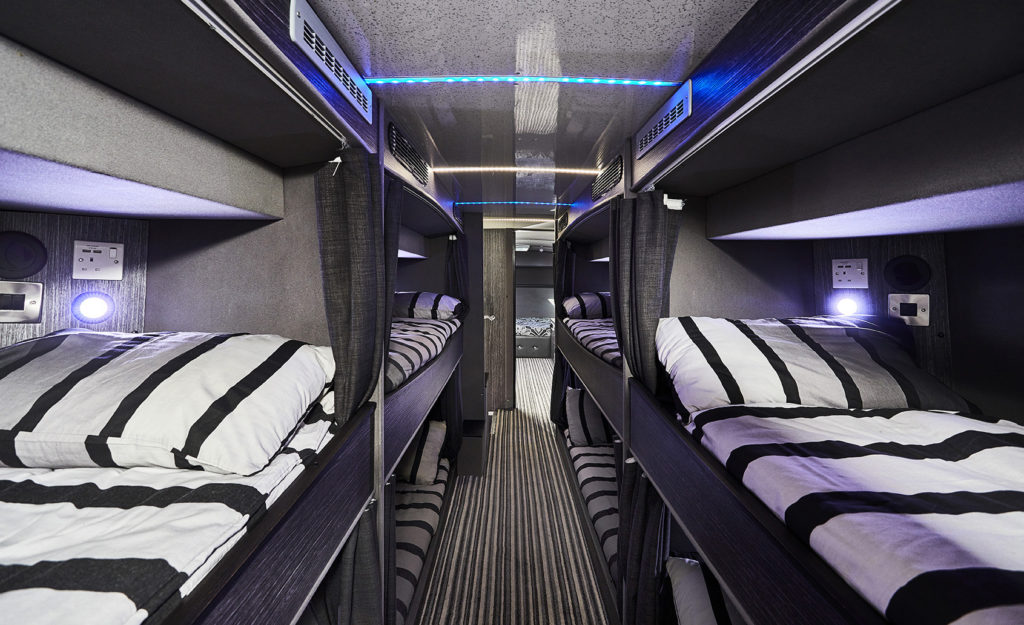 Single Decker Tour Bus
Our single deckers are a mix of Setra coaches and Van Hool. They come in a choice of 12m or 14m and have 7, 10 or 12 bunks.